Omegas
Salmon Plus
with Wild Alaskan Salmon, Pollock & Whitefish
POWERED BY OMEGAS
guarantees per tsp
1104

MG

Omega-3 Fatty Acids
598

MG

EPA
368

MG

DHA
32

MG

ALA
92

MG

Omega-6 Fatty Acids
1150

MG

Omega-9 Fatty Acids
---
---
---
The Most Complete Source of Omega-3 Fatty Acids
With a blend of wild Alaskan fish oils, this Omega-3 supplement delivers our highest levels of EPA & DHA to support your pet's heart, organs, nerve-based functions including cognition and vision, immune system, fertility, and a healthy skin and coat.
Grizzly Salmon Plus is derived only from wild-caught, sustainably harvested, deep-water Alaskan sources—fish that have spent their entire lives foraging on a native, nutrient-rich diet. The resulting oil contains a balanced blend of valuable Omegas, as well as inherent antioxidants and vitamins.
The oils for Grizzly Salmon Plus™ are extracted from human-grade fish, thanks to our founder's ingenious idea of co-locating our extraction plants alongside human-grade fish processing plants.

Rather than catching (or farming) fish to make our oils, we utilize all of the wild-caught, human-grade fish not already destined for human consumption, which respects precious marine resources while ensuring your pet receives the highest quality fish oil possible.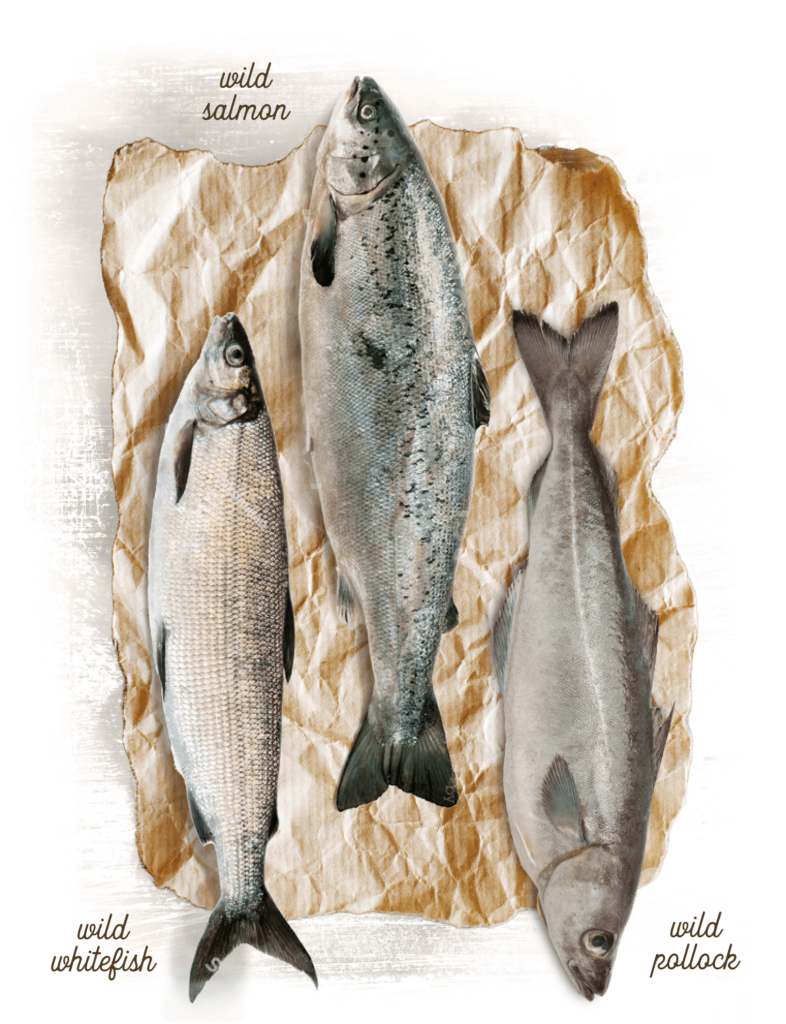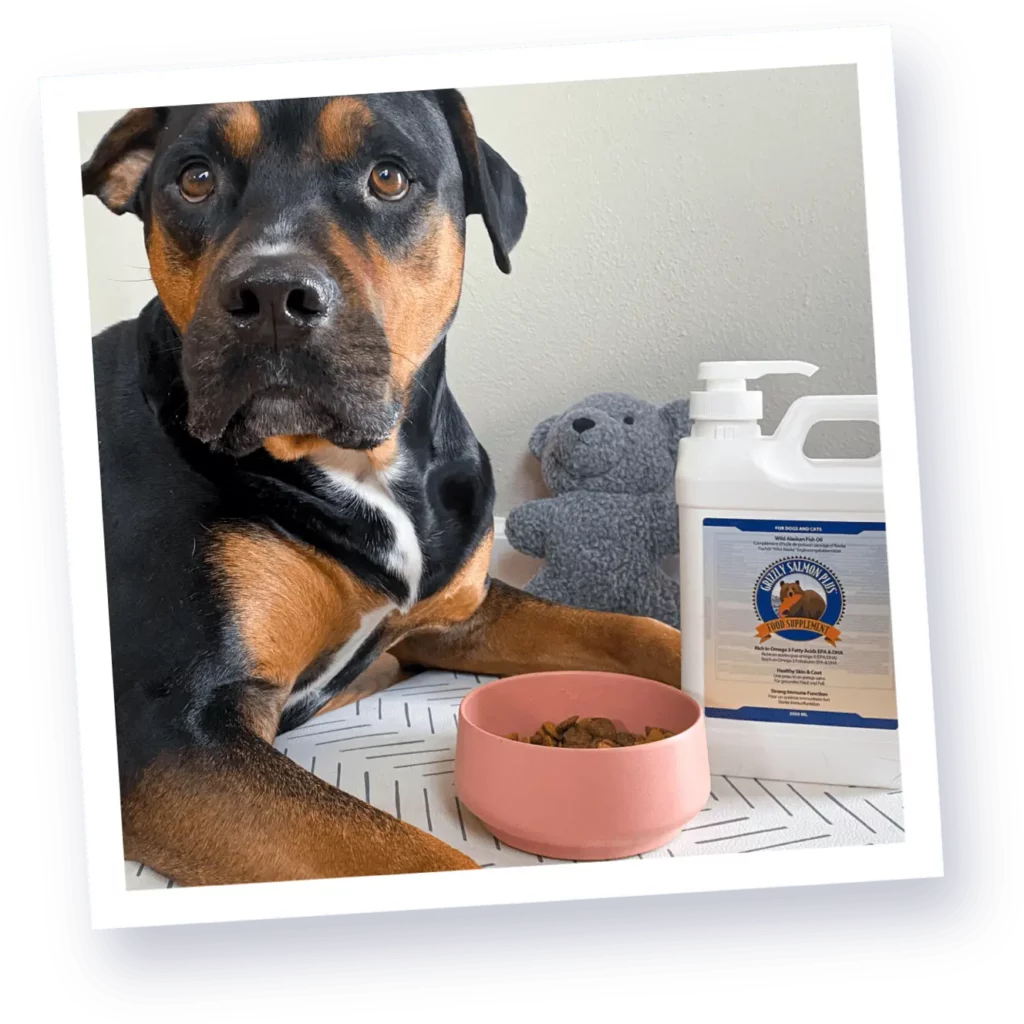 Simple To Use
Add to your dog's or cat's food. Use consistently on a long-term basis for best results. Feeding guidelines vary by bottle size (and pump size). See product label for specific directions for your pet.
Frequently Asked Questions
Can my puppy or kitten use Grizzly Salmon Plus Oil?
Starting puppies and kittens out with a healthy balance of Omega-3 and Omega-6 fatty acids is a great way to ensure proper nutrition, which can contribute to a healthy life. We recommend using approximately one-half of the smallest dosage (indicated on the bottle label) on your puppy's or kitten's food every day. You may want to ask your veterinarian about specific dosages.
How many pumps of oil are in a bottle?
It will depend on the size of bottle that you purchase. Here are approximate numbers:
4 oz. bottle = 57 pumps
8 oz. bottle = 114 pumps
16 oz. bottle = 133 pumps
32 oz. bottle = 267 pumps
64 oz. bottle = 534 pumps