Omegas
Algal Plus
with Sustainably-Sourced Microalgae
POWERED BY OMEGAS
Guarantees per teaspoon
2484

MG

Omega-3 Fatty Acids
460

MG

Omega-6 Fatty Acids
644

MG

Omega-9 Fatty Acids
138

MG

EPA
322

MG

DHA
1932

MG

ALA
---
---
---
Omegas Derived From Microalgae for Maximum Sustainability
HIGH LEVELS OF OMEGA-3 FATTY ACIDS
Marine algae is the original source of Omega-3 fatty acids DHA and EPA. All DHA and EPA found in fish originate from microalgae. Grizzly Algal Plus Oil enables your pet to access the benefits of omegas from algae—directly!
HEALTHY ORGANS AND A LUSTROUS COAT
Grizzly Algal Plus Oil contains EPA and DHA, which help maintain a pet's healthy skin, lustrous coat, healthy joints and a sound cardiovascular system. DHA has also been shown to be very beneficial for the nervous system, eyes, and for maintaining a higher fertility status.
SUSTAINABLY SOURCED AND PROCESSED
Sourcing Omega-3 fatty acids from microalgae provides an unlimited supply without relying on fish from the ocean. If more algae is needed, more algae is simply grown, without any waste or negative impacts on shared environments or ecosystems.
Grizzly Algal Plus Oil blends the best of both algae oil and flaxseed oil, resulting in a 100% vegetarian and vegan omega supplement without any fishy smell or breath!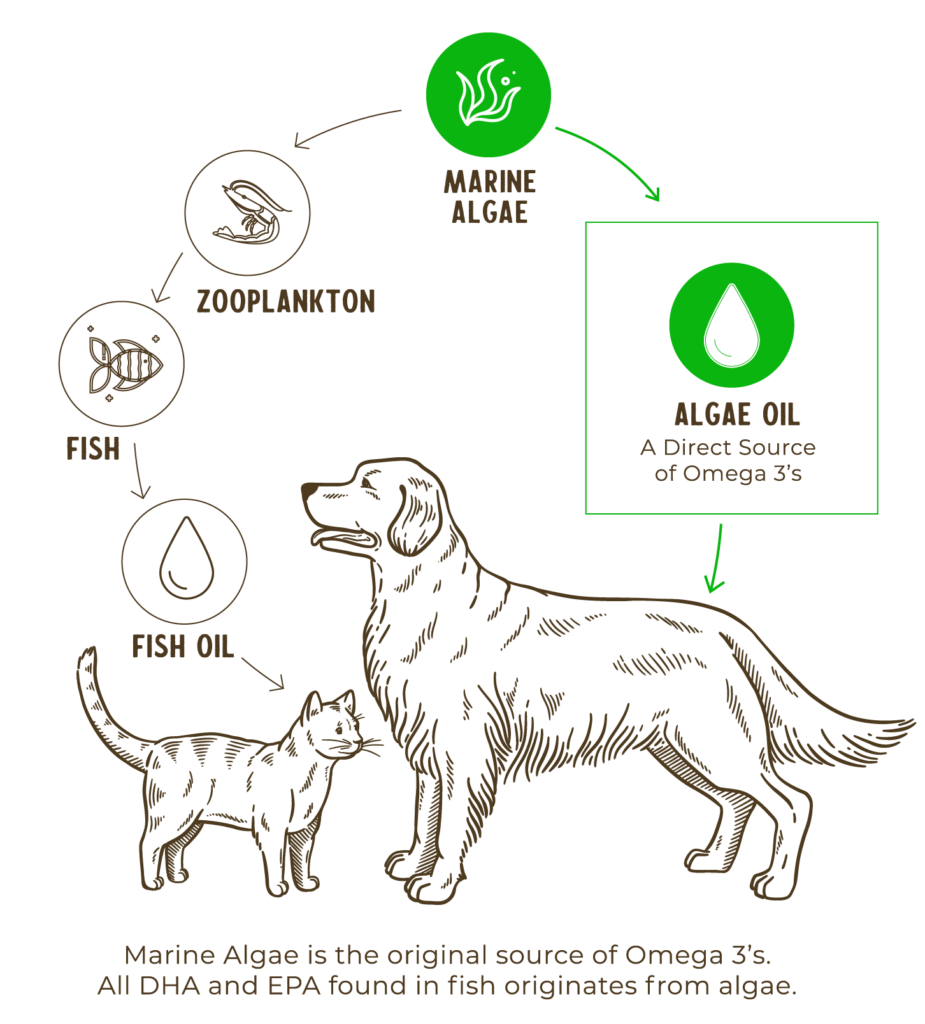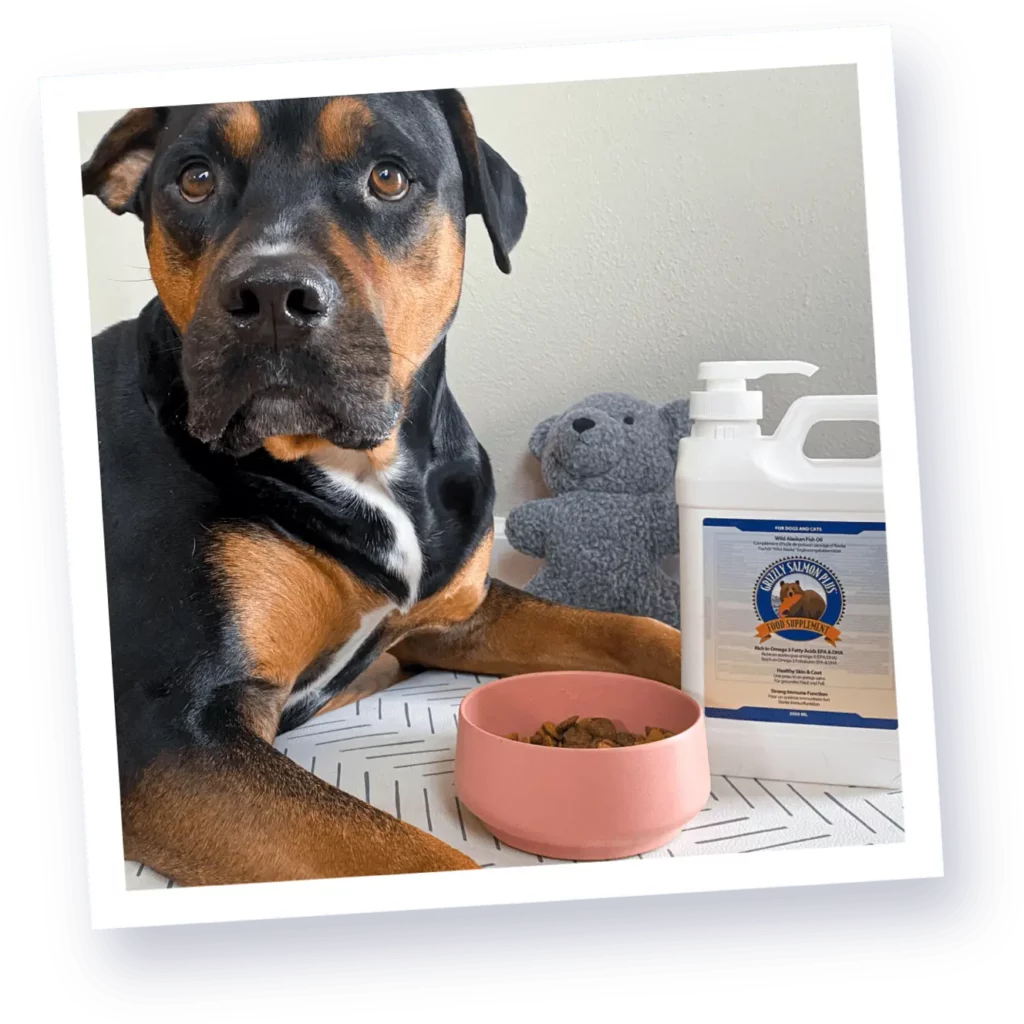 Simple To Use
Add to your dog's or cat's food. Use consistently on a long-term basis for best results. Feeding guidelines vary by bottle size (and pump size). See product label for specific directions for your pet.
Frequently Asked Questions